8'6" Wide x 20' Long Tiny House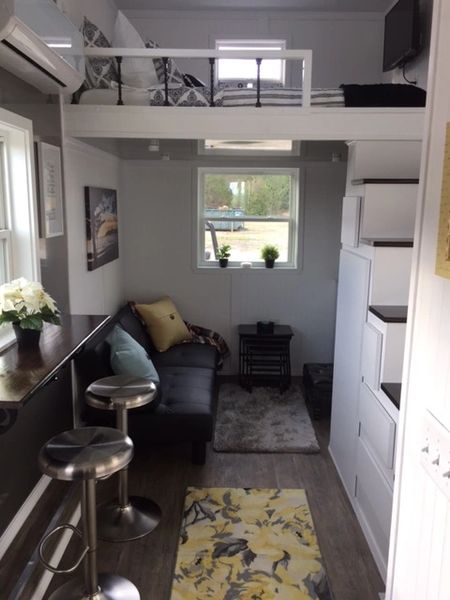 8'6" Wide x 20' Long Tiny House
<!-- /* Font Definitions */ @font-face {font-family:Arial; panose-1:2 11 6 4 2 2 2 2 2 4; mso-font-charset:0; mso-generic-font-family:auto; mso-font-pitch:variable; mso-font-signature:-536859905 -1073711037 9 0 511 0;} @font-face {font-family:"MS 明朝"; panose-1:0 0 0 0 0 0 0 0 0 0; mso-font-charset:128; mso-generic-font-family:roman; mso-font-format:other; mso-font-pitch:fixed; mso-font-signature:1 134676480 16 0 131072 0;} @font-face {font-family:"Cambria Math"; panose-1:2 4 5 3 5 4 6 3 2 4; mso-font-charset:0; mso-generic-font-family:auto; mso-font-pitch:variable; mso-font-signature:-536870145 1107305727 0 0 415 0;} @font-face {font-family:Cambria; panose-1:2 4 5 3 5 4 6 3 2 4; mso-font-charset:0; mso-generic-font-family:auto; mso-font-pitch:variable; mso-font-signature:-536870145 1073743103 0 0 415 0;} /* Style Definitions */ p.MsoNormal, li.MsoNormal, div.MsoNormal {mso-style-unhide:no; mso-style-qformat:yes; mso-style-parent:""; margin:0in; margin-bottom:.0001pt; mso-pagination:widow-orphan; font-size:12.0pt; font-family:Cambria; mso-ascii-font-family:Cambria; mso-ascii-theme-font:minor-latin; mso-fareast-font-family:"MS 明朝"; mso-fareast-theme-font:minor-fareast; mso-hansi-font-family:Cambria; mso-hansi-theme-font:minor-latin; mso-bidi-font-family:"Times New Roman"; mso-bidi-theme-font:minor-bidi; mso-fareast-language:JA;} .MsoChpDefault {mso-style-type:export-only; mso-default-props:yes; font-family:Cambria; mso-ascii-font-family:Cambria; mso-ascii-theme-font:minor-latin; mso-fareast-font-family:"MS 明朝"; mso-fareast-theme-font:minor-fareast; mso-hansi-font-family:Cambria; mso-hansi-theme-font:minor-latin; mso-bidi-font-family:"Times New Roman"; mso-bidi-theme-font:minor-bidi; mso-fareast-language:JA;} @page WordSection1 {size:8.5in 11.0in; margin:1.0in 1.25in 1.0in 1.25in; mso-header-margin:.5in; mso-footer-margin:.5in; mso-paper-source:0;} div.WordSection1 {page:WordSection1;} -->
Tiny Houses are growing in popularity all over the country. Their popping up everywhere as more and more people decide to downsize their lives and expenses. Even though these structures generally measure less than 300 square feet, the tiny house movement isn't necessarily about sacrifice. With thoughtful, innovative designs, some homeowners have discovered a small house actually leads to a simpler yet fuller life, connecting them with family, friends, and nature while freeing them from their mortgages and high cost of living.
For most Americans 1/3 to 1/2 of their income is dedicated to the roof over their heads. This translates to 15 years of working over your lifetime just to pay for it, and for this reason, many Americans are living paycheck to paycheck.
Our innovative, yet budget friendly tiny house is modern, spacious and well thought out. It maximizes function and style and still includes many features you find in a typical home yet you don't see in a micro home such as a large flat screen TV in the living area, a TV in the loft, full size shower and vanity with a standard size toilet, a truly functional kitchen with a 4 burner range with oven, microwave, large refrigerator and sink, a split unit air conditioner with heat and much more.
And storage, this tiny house on wheels has that too. As one of the country's premiere tiny house builders, we've utilized our expertise in manufacturing to create spaces that otherwise would be wasted such as a closet and pull out drawers built right into the staircase and even cabinetry adjacent to the loft.  
This is one of the best little houses on the market. It fully furnished as depicted in the photographs. Call 912-283-7551 for more information. Sometimes the best tiny house is the one that's ready to go!